Gold medalist in Szamorodni 2018 in the Euroasia 2021 wine competition
The 2018 vintage Sweet Szamorodni lot of Tokajicum Winery was awarded a gold medal by the jury at the Eurasia 2021 Wine & Spirits professional competition in Moscow.
On one hand, the uniqueness of the item lies in the vintage, as 2018 stands out in quality and quantity. The abundant crop ripened nicely, so the grapes harvested were also of very high quality.
On the other hand, the success of Sweet Szamorodni lies in the process. The carefully selected hand-harvested raw material received was gently pressed by the winery and then matured in oak barrels from Zemplén. After 1.5 maturations, the barrels were tasted and blended one by one. As a result, the beautiful, full, fruity Tokaj wine, reminiscent of southern fruit notes, was born with the unique botrytis characteristics of the region.
Assign your home this gold medal item!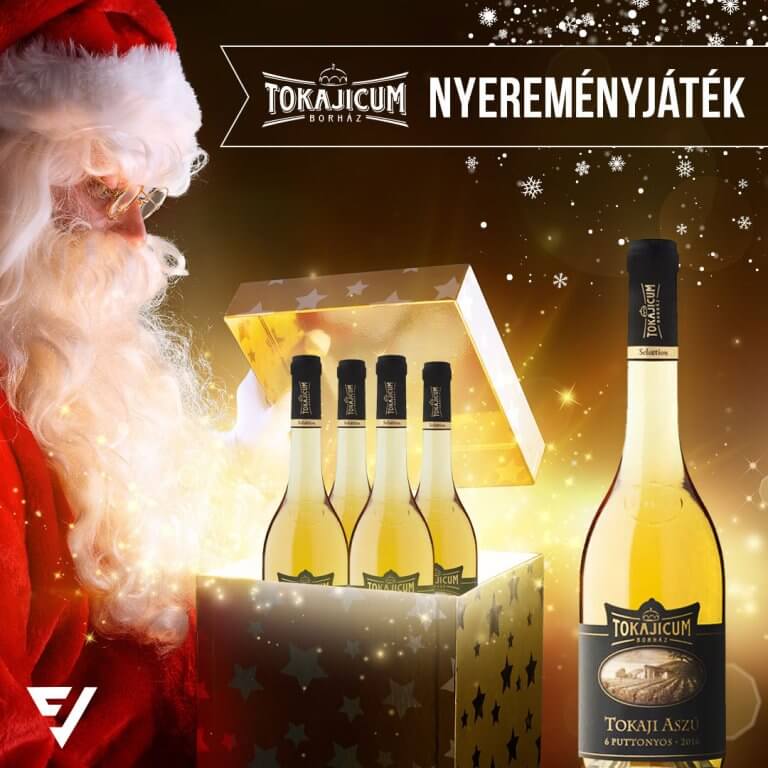 Mikulás nyereményjáték 2022
"Vörös és Fehér Borwebshop Mikulás Facebook" nyereményjáték játékszabályzat I. A Szervező Szervező:                 ...