Tokajicum Hárslevelű won an award in an international competition in 2019
The 2019 vintage dry white wine of Tokajicum Winery in Tokaj-Hegyalja won a bronze prize at the international wine competition, IWSC
The dry Hárslevelű lot of Tokajicum Winery is the result of a barrel experiment, during which it was made from the fruit of the old Betsek vineyard in Mád. As a result of the selected harvest, only healthy fully ripened linden leaf bunches were placed in the barrel.
After the virgin grape material, it was placed in a new barrel with its first charge. The barrels were medium roasted in which the must was aged for 6 months. The aroma of the finished dry white wine is beautifully found in linden honey, linden flowers, and in the taste the soft oak character and vanilla tones complete the sip
Nice acids, good aroma and the right balance make consumption an experience!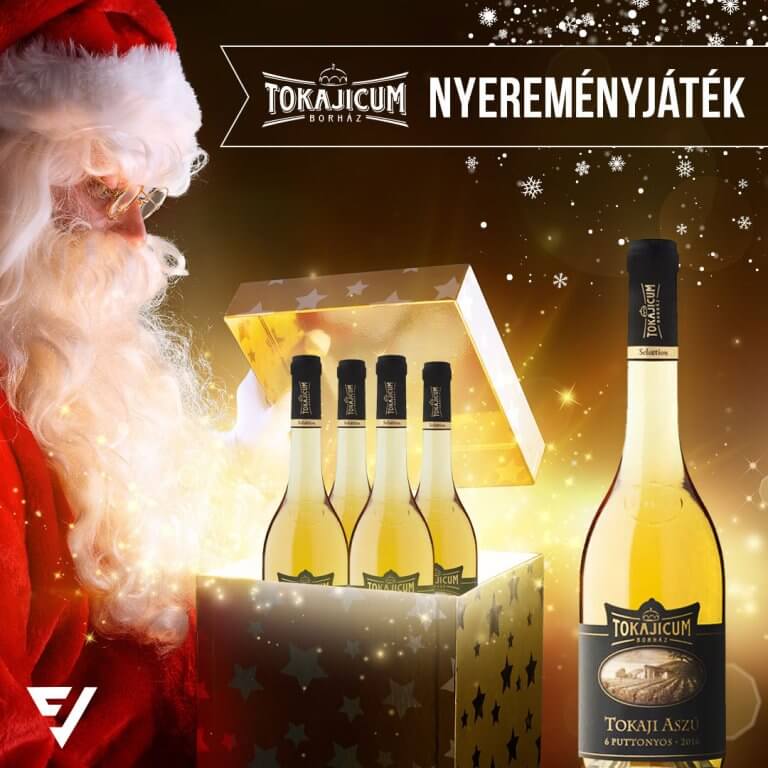 Mikulás nyereményjáték 2022
"Vörös és Fehér Borwebshop Mikulás Facebook" nyereményjáték játékszabályzat I. A Szervező Szervező:                 ...